To better understand young people's aspirations and ideas, some budget consultation and exchange sessions we arranged were targeted at young people. Indeed, some initiatives in this year's Budget were inspired from my exchanges with the youths or even children.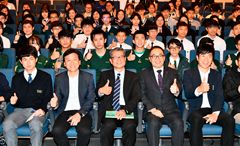 Since early 20th century, the Hong Kong film industry has experienced several golden periods and produced more than 10 000 films, earning the reputation of the "Hollywood of the East". These films are not merely fictional stories. They reflect the thoughts of people, social changes and the city landscapes of a place at different times. They are precious collective memories and an important part of the local culture. The preservation of Hong Kong's invaluable film heritage is therefore of utmost importance.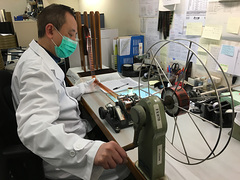 Last week, I announced my third Budget.  For the 2018/19 fiscal year, the financial surplus is estimated to be $58.7 billion, among which 73 percent will be spent on one-off relief measures, as compared with around 40 percent in last year's Budget. Measures proposed in this year's Budget include reducing salaries tax and profits tax, waiving rates for properties, providing an extra one-month amount of allowance to recipients of Comprehensive Social Security Assistance and other social securities, providing to each student in need a one-off grant of $2,500, paying the examination fees for school candidates sitting for the 2020 Hong Kong Diploma of Secondary Education Examination, and providing an additional $1,000 worth of Elderly Health Care Voucher to eligible elderly on a one-off basis.