Film heritage
A gist of the blog:
Since early 20th century, the Hong Kong film industry has experienced several golden periods and produced more than 10 000 films, earning the reputation of the "Hollywood of the East". These films are not merely fictional stories. They reflect the thoughts of people, social changes and the city landscapes of a place at different times. They are precious collective memories and an important part of the local culture. The preservation of Hong Kong's invaluable film heritage is therefore of utmost importance.
For many years, the Hong Kong Film Archive (HKFA) of the Leisure and Cultural Services Department has taken up the mission of preserving Hong Kong's film heritage. However, the preservation and restoration of some very old films could be a challenging task. Given the hot and humid climate in Hong Kong, old films without proper preservation would deteriorate with time and be lost forever. As Hong Kong's film production in the 1950s and 1960s reached over a hundred per year, many films of that period have been badly deteriorated over time.
A HKFA staff inspected the conditions of 35mm films.
To support the work of HKFA, I announced in the Budget to allocate $20 million to speed up the employment of additional technicians and procurement of specialist equipment for digital conversion of sole copies and 35mm films in urgent need of archiving. In the coming five years, HKFA plans to restore and digitalise 150 carefully selected 35mm films. Very soon, we would be able to view these precious Hong Kong old movies again through HKFA's film screenings programme. Through this, I wish our young audience would appreciate the contribution of the predecessors of the industry and value the precious Hong Kong film heritage.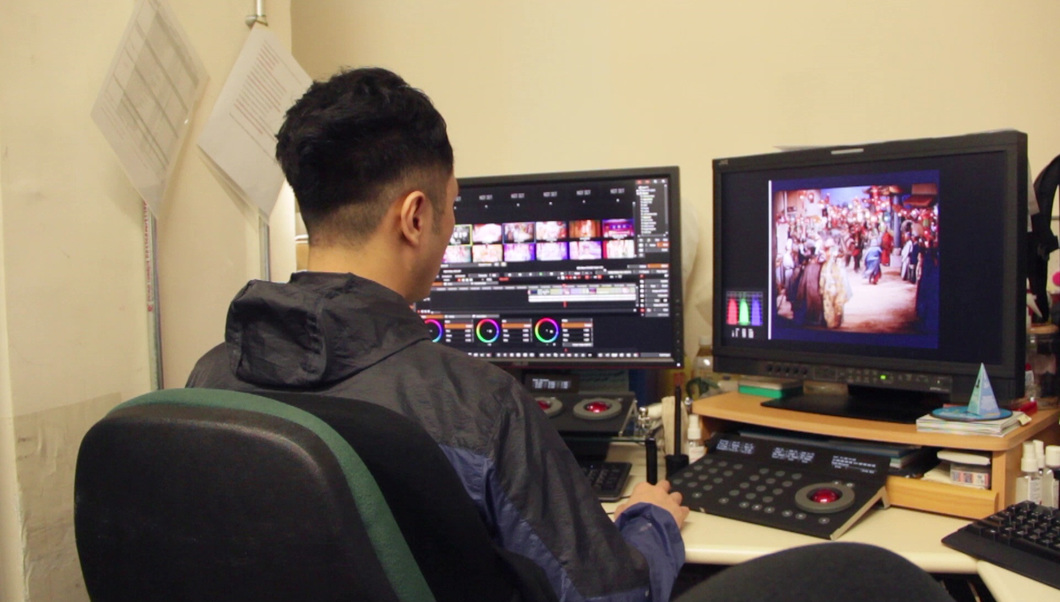 A HKFA staff restored old films with digitalised technology.
Apart from preserving film heritage, we also need to further promote the development of our film industry. To this end, I will inject another $1 billion into the Film Development Fund in 2019-20 to help the local film industry thrive further.
With the injection of new funds, we will upscale the sixth First Feature Film Initiative by doubling the number of winning teams to six and increasing funding by about 50 per cent, thereby giving new impetus to the Hong Kong film market. We will also raise the production budget limit of the Film Production Financing Scheme to $60 million and the maximum subsidy for each film to $9 million to support local mid‑budget film productions.
Our young generation is full of creativity. With opportunities and necessary support provided, I believe more films with Hong Kong's characteristics will be produced, rekindling the reputation of the "Hollywood of the East".
March 10, 2019