Glamorous Hong Kong
Hong Kong is small in size but is full of diverse tourist attractions. We have a unique East-meets-West culture and a natural mixture of urban and countryside. All these bring rich experiences to tourists coming from all over the world. According to the report released by Euromonitor International, Hong Kong has been ranked first under the "Top 100 City Destinations" for 8 consecutive years, which reflects Hong Kong's popularity and attractiveness in tourism.
Besides visiting famous tourist spots, tourists nowadays are also keen to understand more about the history and culture aspects. The accessibility of relevant information, the attractiveness of events, and the convenience in transportation, etc. will influence tourists' impression on Hong Kong. Coordination among government bureaux and departments is needed to improve our work in these areas.
Recently, I convened a high-level co-ordinating meeting on tourism to pursue closer co-operation and co-ordination among bureaux and departments in the implementation of tourism-related projects and measures, as well as the Development Blueprint for Hong Kong's Tourism Industry proposed by the current term of the Government. The Development Blueprint strives to bring the edges of local tourism resources into full play, nurture and promote thematic tourism products and initiatives, and improve supporting facilities to bring better experience to citizen and tourists.
In recent years, we have been promoting district-based tourism in particular. District programmes such as "Old Town Central", "Hong Kong Neighbourhoods – Sham Shui Po" and "Design District Hong Kong", etc. are well received. We are going to launch a new project comprising art, cultural, heritage and green elements in Yim Tin Tsai of Sai Kung in end-2019. With a history of almost 300 years, Yim Tin Tsai is one of the few Hakka villages with Catholic characteristics and beautiful nature landscape. The renovation of the St Joseph's Chapel in the village and the Yim Tin area received Award of Merit and Award of Excellence from UNESCO Asia-Pacific Awards for Cultural Heritage Conservation in 2005 and 2015 respectively. We have attached great importance to the collaboration and communication with villagers in the process, with a view to revitalising the village into an open "museum" which can provide unique experiences to visitors.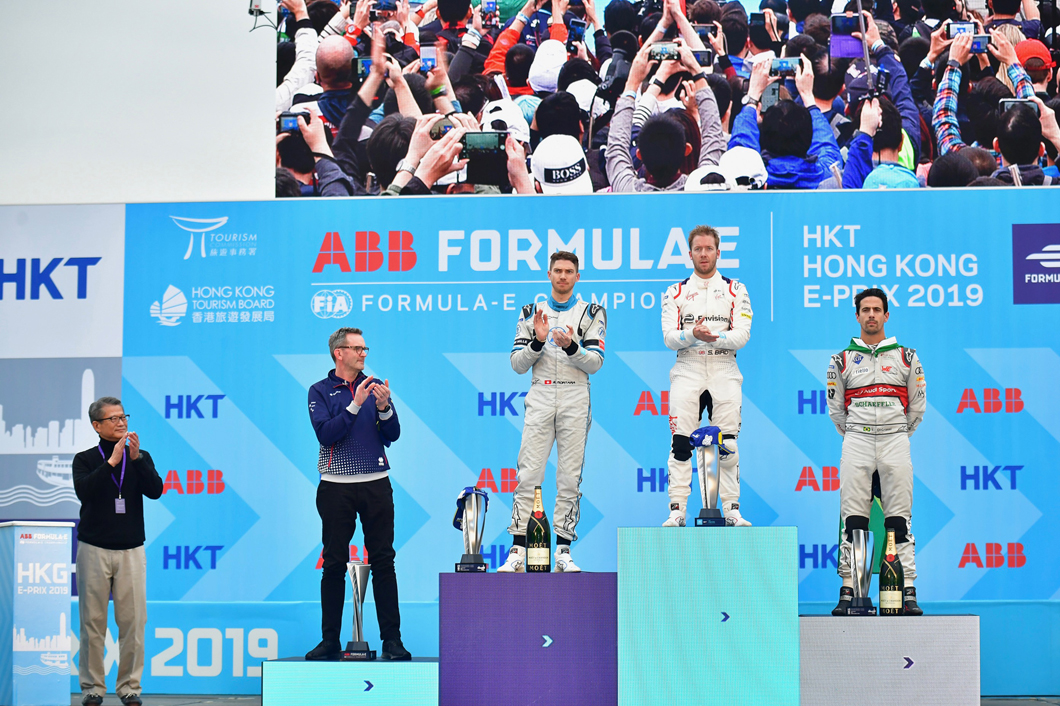 The new Central harbourfront is not only a good place for leisure but also an ideal venue for various activities, including the FIA Formula E Championship which has been successfully organised for three times. This mega event attracted high-spending overnight visitors, such as racing drivers, staff and overseas Formula E fans to Hong Kong. It also helps enhance our city branding and international image. We are actively exploring with the organiser the possibility of holding the game in Hong Kong continuously.
In addition, we are planning to launch "water taxi" service which allows visitors to get on and off at various spots along the two sides of the Victoria Harbour, enjoy the splendid harbour scenery and access other nearby tourist spots more conveniently. We plan to kick start the tendering process in the latter half of 2019, with a view to commencing the service in 2020.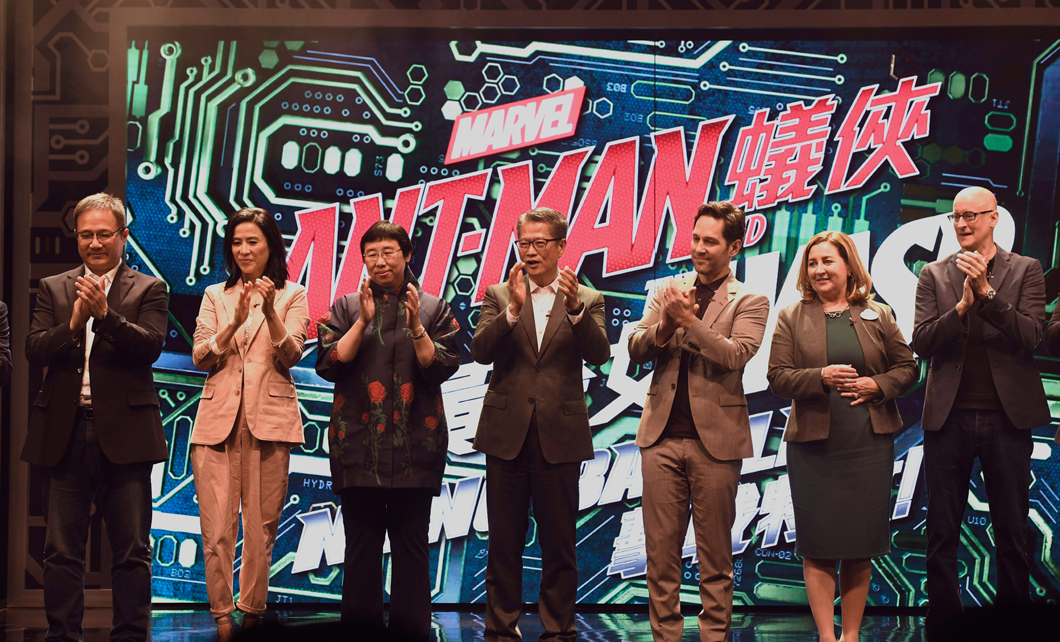 For theme parks, we have been actively supporting the development of new programmes and facilities in the Ocean Park and Hong Kong Disneyland. The first hotel adjacent to the Ocean Park has commenced operation, while the all-weather water park and the second hotel are under development. Regarding the Hong Kong Disneyland, besides actively pursuing its extension plan and launching new facilities and games by phases, the park has made use of its outdoor areas for open-air concerts in recent years. The well-received rock 'n roll band "MayDay" and British renowned singer, Ed Sheeran, held their concerts there earlier. More performances by international and regional famous artists will be arranged, which will surely attract local and overseas fans.
On smart tourism, we launched in last September the first official landing page for visitors - "Visit Hong Kong" (visithongkong.gov.hk), which aims to provide useful tourist information via mobile devices to visitors just arriving Hong Kong, including terminal facilities, attractions and events/festivals in Hong Kong, transportation, shopping and promotional offers, etc. so as to assist visitors in their itinerary planning. Arrival tourists at the Hong Kong International Airport, West Kowloon Station of the Guangzhou-Shenzhen-Hong Kong Express Rail Link and the Hong Kong boundary control point of Hong Kong-Zhuhai-Macao Bridge can now log in free Wi-Fi service at the spots to visit the landing page. We are planning to expand the service to boundary control point of Lok Ma Chau Spur Line and other locations.
I will continue to strengthen the collaborations between bureaux and departments to enrich local tourism initiatives and events, as well as to improve supporting facilities to bring more enjoyable experiences to citizens and tourists.
June 9, 2019